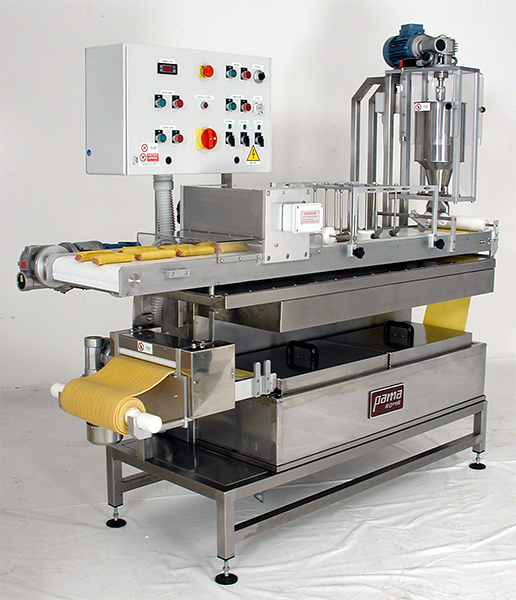 Lasagna Cannelloni Manicotti Pasta Machine
5 Gennaio 2013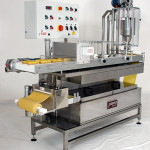 This patented Lasagna Cannelloni Manicotti pasta machine CN/2000, produces 700 cannelloni per hour taking up only 2 metres. The reduced dimensions are the result of the system IN-OUT that performs the working phase on two parallel tiers. The operations of sheet lamination, die-shaping, cooking in water and cooling are positioned in the inferior part. Filling, forming and cutting take place in the superior part.
The Lasagna Cannelloni Manicotti pasta machine CN/2000 is completely built in stainless steel and it is thought for easy access to clean every part. The filling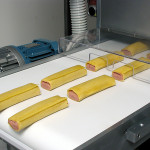 and the length of the cut are adjustable, while the cooking time of the sheet in water is about 2 minutes. The width of the sheet at the input is mm 280.
The forming system of the cannellone allows the same production as the manual one. The electrically fed machine has a consumption of 7 kW and does not need any suction system since it does not produce smokes of combustion. The same machine can produce pre-cooked sheets with adjustable width, thickness and length.
For Video and more information Cannelloni Manicotti pasta machine…