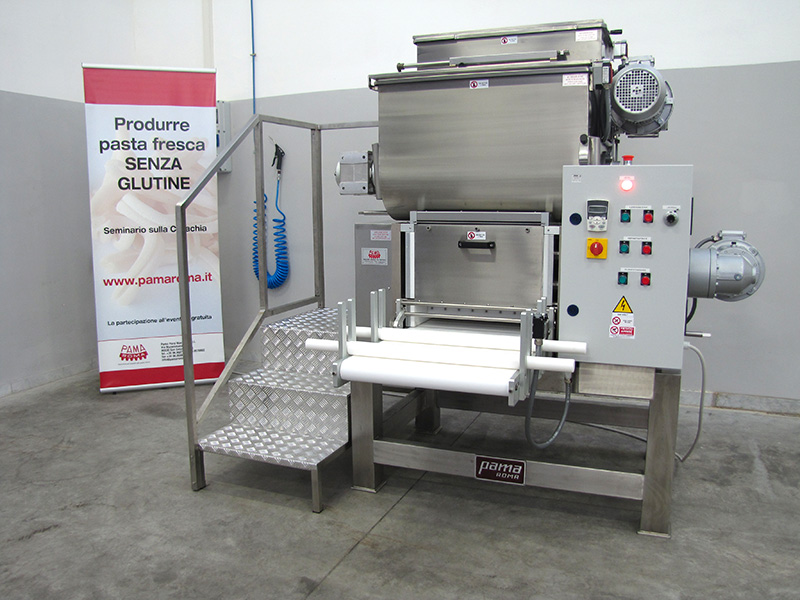 Pasta Automatic Dough Sheeter CA500-2V
4 Gennaio 2013
Pasta Automatic Dough Sheeter CA500-2V. You could define a machine with the power of a bulldozer operated by a child. Simple and versatile, but with an amazing firepower: 500 kg /h for the production of sheet of pasta to feed your forming machines: cappelletti, agnolotti, ravioli, tortellini, cannelloni machines, or others. 
There are many expedients that the Technical Department PAMA has captured in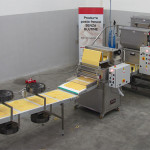 this masterpiece of stainless steel. Beginning from his power of rolling up to the high quality of the pasta. From the chiseled tanksin stainless steel, to the ease of cleaning of all parts in contact with food. A unique project that will make the final product, the pride of your Pasta Factory. 
For every need our Sales Department is at your complete disposal calling: +39 06.9570662 / +39 06.9587205, or by email at: info@pamaroma.it. Designing solutions for Pasta Maker, since over 60 years is our daily bread.