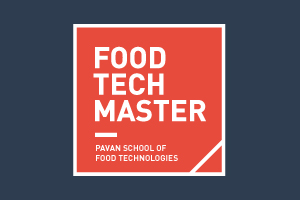 FOODTECHMASTERS – Pavan School of Food technologies – 2014 editions
7 July 2014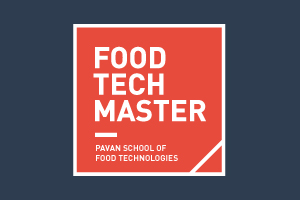 The FoodTechMasters is a series of professional training courses that Pavan Group has been organising for 15 years, with the aim of sharing knowledge and expertise on food production technology. Each professional course provides in-depth technological knowhow on the production of pellets snacks, dry pasta and fresh pasta.
Next edition of Pavan school will concern dry pasta production and take place from 15th to 19th September, Five days full time training course covering the entire pasta production process: raw materials, basics of reology, production technology, drying process, energy efficiency, lab test and products evaluation.
Furthermore, Pavan is launching next October (13th to 15th) a new kind of advanced courses. The Food Tech Master PRO are advanced specialization courses targeted to students who have already attended a  previous FoodTechMaster. The 2014 edition will focus on the theme of gluten free and nutraceutical pasta.
The growing number of people affected by coeliac disease (steadily increasing over the past 20 years), and the ever greater spreading of food intolerances, have led to a strong market demand  for "alternative" food products characterized by the total absence of gluten. Among these, pasta has been taking up an increasingly important role, probably because it is sold all over the world and also because it actually represents one of the main everyday dishes in many countries around the world.
With the aim of improving the quality of gluten free pasta, Pavan Group will offer a completely new specialization course held by Professors of the Academic community and Process Engineers of Pavan Group Pasta Division on how to produce gluten-free pasta by processing unconventional flour.
The main problem in producing gluten-free pasta is namely the lack of gluten that is the perfect structuring agent of traditional, durum wheat pasta. In the absence of this protein matrix, which grants pasta its consistency, body and elasticity, it is necessary to "build" something similar, starting from the starch matrix: a certain percentage of starch must be gelatinized to such extent that pasta reaches a good consistency without becoming gummy.
Two solutions can be adopted: the use of pre-gelatinized flour (flour that underwent a thermal or hydrothermal treatment, but sometimes also chemical modification) or the appropriate processing of unconventional flour.
Well aware of the problems connected with the use of chemically modified raw materials and of  the high cost of pre-treated flour, Pavan went for the second option already in the late 80's, exploiting its own ability to develop adequate technological processes.
The process developed by Pavan consists in a first hydration stage, followed by a thermal treatment stage with steam injection and a final stage where the extrusion screw is fed under vacuumDuring the course students will go through this technology and experience Pavan process for gluten free pasta production.
Applications for Pavan Group FoodTechMasters can be filed directly in a dedicated web site (www.Foodtechmaster.com), by filling in the subscription form and sending it to the Pavan Marketing Department, which will send a confirmation by return.   Seminars take place in Pavan Conference Center, Pavan Group Headquarters, Galliera Veneta (Padua) Italy.
The Pavan Group training offer is targeted at plant managers, production managers,  R&D managers, quality control managers and technical production engineers from all over the world.
Lessons are usually held in English and Spanish, but they may be held also in other languages depending on the total number of applicants for a given language.  Courses consist of an intensive week of lectures dedicated to one of the above mentioned topics. Students coming from all over the world  explore every aspect of the subject, lectured by speakers and experts from the academic world and by Pavan Group process managers. Trainees will take advantage of a unique training experience made of theory and practical exercises implemented on pilot plants and completed by organoleptic and sensory assessment tests. This combination allows students to get familiar with the products and apply the theoretical knowledge learned during the lectures.
The constant research of Pavan Group is supported by several relationships with Universities and the academic world. Lectures, specific projects and activities for Pavan Group FoodTechmasters are carried out with  University of Udine  Department of Food Science) ,  University of Calabria (Department of Modelling for Engineering) ,  D.I.S.T.A.M. Department of Food Science and Microbiology) of the University of Milan,  Experimental Institute for Grain Growth of Rome, National Institute for Research of Food Products and nutrition of Rome,  University of Molise DISTAAM – Department of Food Technology, TecnoAlimenti, U.C.MA.A (Union of Manufacturers for the Food Industry). With the latter institution Pavan has promoted the definition of the "European Standards" for the Safety of the production systems of fresh pasta.
For more info www.foodtechmaster.com