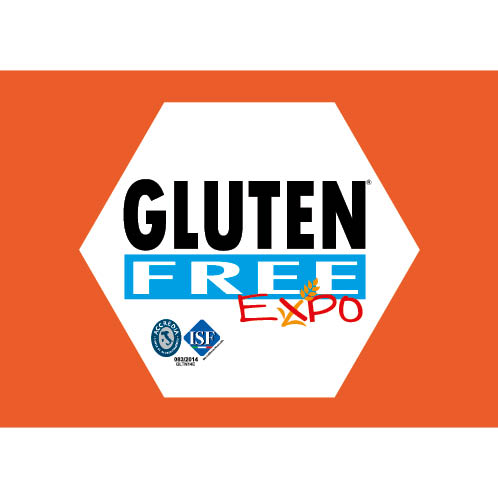 GLUTEN FREE EXPO 2016: AN EDITION WITH A STRONG INTERNATIONAL CHARACTER
2 December 2016
Last week, at Fiera di Rimini was concluded the fifth edition of the Gluten Free Expo, the international fair dedicated to gluten free products and market, organized by Exmedia, a society of Italian Exhibition Group. The fair obtained an excellent feedback from the professionals both Italian and foreign, with numbers characterized by a strong growth (+52% of foreign visitors) that confirm the fair as the unique event of international reference.
Great satisfaction from the exhibitors for the registered flow and for the incoming program that involved foreign buyers coming from Austria, Belgium, Germany, Denmark, Spain, Finland, France, Latvia, Moldavia, Norway, Poland, Sweden, United Kingdom, Slovakia with more than 300 B2B meetings. Moreover, delegations coming from Malta, Uruguay, United Arab Emirates, Qatar, Sweden, Brazil and Turkey visited the fair.
"We were and we still are interested in this sector because it corresponds to our general character line that consists in focus on all kind of sectors highly qualified and specialized in the food universe. – declared Lorenzo Cagnoni, President of IEG, Italian Exhibition Group – By coming to Rimini, the fair has grown a lot. This year it has shown an index of development compared with last year edition in terms of sold square metres."
Many exhibitors have already reconfirmed their stands for 2017 and between them, The Korea Foodstuffs Association signed with the organization a triennial agreement to participate in the following years through a collective of Korean companies with the will of enlarging the horizon of the European gluten free market.
"We are glad of this international collaboration that insert itself in our growth that makes us protagonist in the European market – declared Juri Piceni, AD of Exmedia – This partnership permit us to promote and develop our fair also in Asia."
Gluten Free Expo 2016, furthermore, was full of events like show cooking and conferences addressed to professionals, the first edition of the Gluten Free Awards, the second European Championship of Gluten Free Pizza and the presentation, in European preview, of the Lfree brand that identify and certificate lactose free and dairy free products.
Finally, the fair has been an important opportunity to present the first edition of Lactose Free Expo, the fair dedicated to lactose free products and market, that will be held together with the sixth edition of Gluten Free Expo, at Fiera di Rimini from the 18th to the 21st of November 2017.