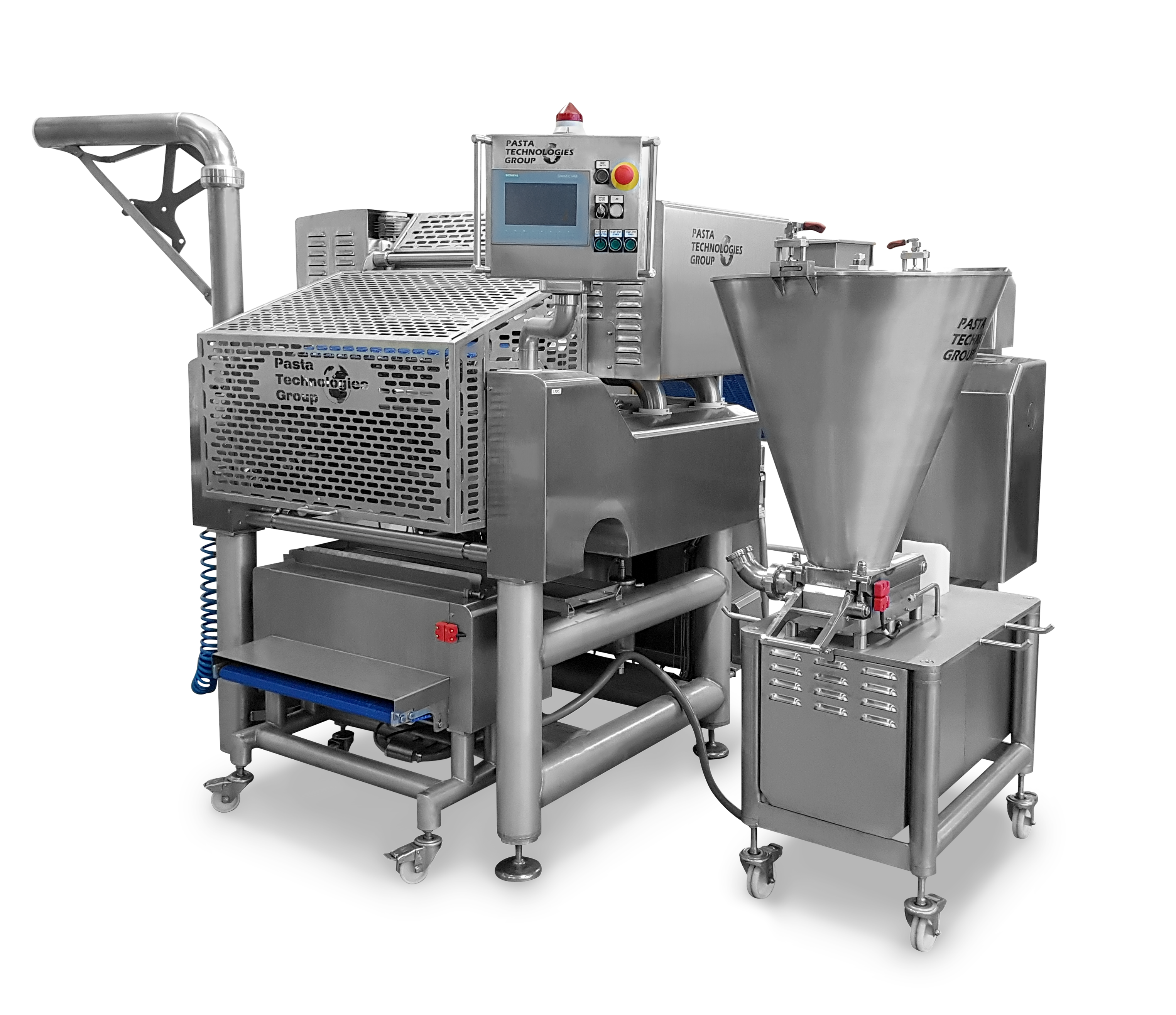 Great opportunity to try PTG machines!
18 May 2018
PASTA TECHNOLOGIES GROUP S.r.l. is specialized in realizing industrial plants for pasta production, traditional or gluten-free, and gnocchi, and for the following treatments, such as cooking, pasteurization, drying, cooling, instant pasta and sterilization of the packages to extend the shelf-life of the product.
In addition to the project and realization, PTG follows personally the installation, start-up and operator's training and provides after-sale service and inspection surveys realized by inner specialized technicians.
PTG machines are a coherent choice for who is looking for a high-quality product resulting from experience, professional skills, innovation and care for the details.
We propose a forming group for rental, composed by sheeter and forming machine, available in 2 versions:
FOR TRADITIONAL FILLINGS…
Rental of the sheeter SA630, suitable to work a 600 mm pasta sheet, with a forming machine FA630, capacity 500 kg/h max. (according to the product shape and size), and a filling pump for traditional filling, The dies are at your choice, cappelletti, tortellini, saccottini, and other shapes.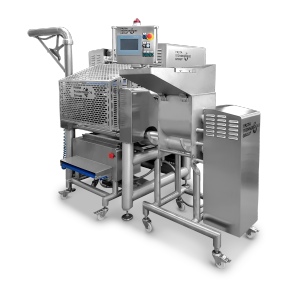 FOR SPECIAL FILLINGS…
The forming group works with a filling pump suitable for soft and creamy filling.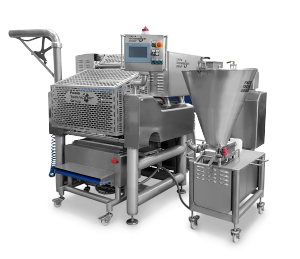 For more information, sales@pastatechgroup.com