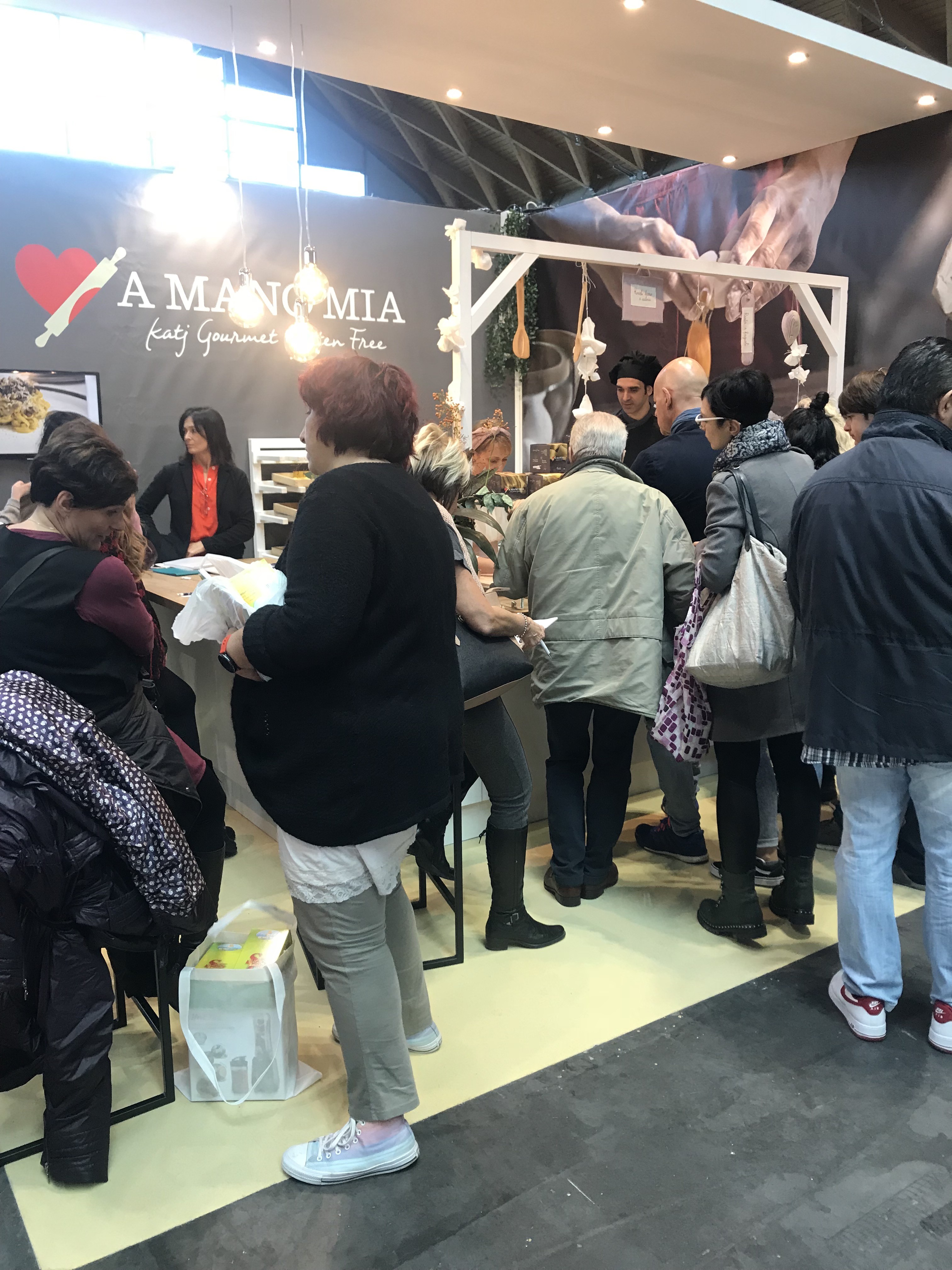 IEG, SUCCESS FOR GLUTEN FREE EXPO AND LACTOSE FREE EXPO. FOODNOVA, THE NETWORK FOR THE NEW FOOD NEEDS, HAS BEEN PRESENTED WITH NEW ENTRIES EXPO VEG AND ETHNIC FOOD EXPO
24 November 2018
Success for the seventh edition of Gluten Free Expo, the international fair dedicated to gluten free products and market and the second edition of Lactose Free Expo, dedicated to lactose free products and market organized by Exmedia Srl, a part of IEG – Italian Exhibition Group.
The fairs have registered a large turnout of professional, international buyers and consumers, as well as a wide satisfaction from the Italian and international exhibitors.
During the edition 2018 it has been launched Foodnova, the network for the new food needs that, starting from next year, will have inside four distinct exhibitions: Gluten Free Expo and Lactose Free Expo and the two new entries, Expo Veg, the fair dedicated to vegetarian and vegan food choices and Ethnic Food Expo, the fair dedicated to ethnic food products. Foodnova, with its four fairs, will debut at Rimini Business Space from 16th to 19th November 2019.
The 2018 edition involved the retail segment with the leading brands of GDO, Coop, Despar and Bennet through the exhibition, in a dedicated area, of ??their free from products and business meetings between their category buyers and exhibitors.
In addition, the exhibitors also took advantage of the incoming program of buyers organized by IEG through its international network with the strategic support of ICE – Agency for the promotion abroad and the internationalization of Italian companies. The countries involved were: Spain, Germany, Sweden, Denmark, Norway, Finland, United Kingdom, Romania, Israel, Canada and South Africa. In addition to the official delegations, a great numbers of professional visitors came from all over Europe, as well as from USA, Southeast Asia and the UAE.
The positive result of Gluten Free Expo and Lactose Free Expo 2018 confirms the two fairs as an unmissable business event in the international exhibition scene for companies that want to launch new products, for distributors, that can enrich their portfolio and for consumers who want to be informed about the latest products that they will find in the retail and in out of home segment.
The events plan of Gluten Free Expo and Lactose Free Expo was extremely rich thanks to the collaboration with the prestigious academy Cast Alimenti and FIC – Italian Chefs Federation, established partners of IEG food & beverage fairs, as well as renewed cooperation with the magazine Pizza e Pasta Italiana and Conpait Association – Italian Confederation Confectioners. This is the confirmation that in recent years the attention of Ho.Re.Ca. professionals has grown for offering to consumers gluten free and lactose free dishes that is ever larger, safer and of higher quality, as it has been underlined during the opening ceremony talk show dedicated to the evolution of the free from market in the Ho.Re.Ca. sector.