The Truth About Pasta
19 February 2015
Welcome to the first issue of The Truth About Pasta newsletter from the International Pasta Organisation. Each month's newsletter will feature a new and different topic — all pointing to The Truth About Pasta.
The truth is … pasta is healthy, sustainable, convenient, delicious, affordable, doesn't make you fat, and much, much more !
This month's focus is on health. Be sure to look for each new issue, with new topics and information ! Click here to subscribe
This newsletter is part of the International Pasta Organisation PR and Communication Plan to address the many threats to the truth about pasta. We need your help to make sure this plan succeeds worldwide:
Share the TRUTH ABOUT PASTA with your own stakeholders, inviting them to click on the subscribe button.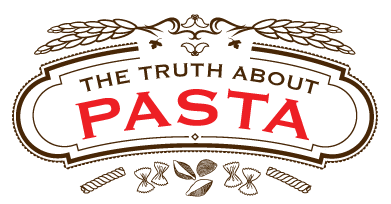 Summary
Evidence That Pasta is Good for You
Experts Say…
Mothers Say…
Continuing the Tradition
Recipe of the Month
If you have any comments or queries please contact
Francesca Ronca f.ronca@internationalpasta.org
 Our special thanks to all the Members of the International Pasta Organisation for their support in making this communication possible.