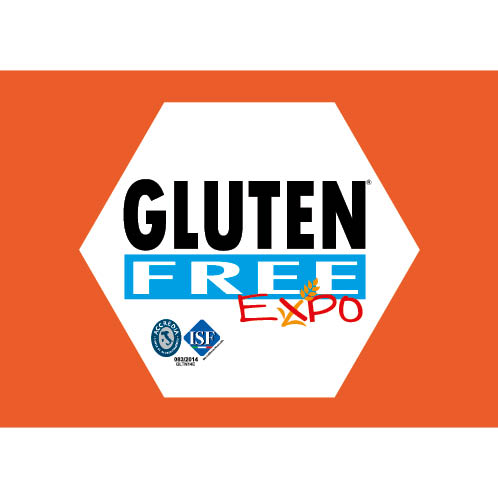 Gluten Free Expo 2015 confirms itself as leader in the gluten free market
16 November 2015
The international gluten free fair is ready for a new edition rich in exhibitors and novelties
The fourth edition of Gluten Free Expo, leading international fair dedicated to gluten free products and food, will be held at Rimini Fiera from 14th to 17th November 2015.
Gluten Free Expo, the only international fair certified ISO25639 issued by ISF Cert by Accredia, concluded exhibition spaces' sales campaign in 2015 with excellent results, recording a 57% sales increase compared to the previous year.
Moreover, as certified international fair, Gluten Free Expo saw an increase of foreigners exhibitors, coming above all from France, Germany, Spain, Switzerland, United Kingdom, Poland, Netherlands, Belgium, Finland, Denmark, Sweden, Ireland, Israel, Peru and Malaysia.
Even the interest of visitors and foreign buyers increased substantially, so much that now requests are coming from all over Europe, USA, Paraguay, Russia, Canada, Australia and China.
Gluten free market, despite being a young market, is steadily growing. This year, too, Gluten Free Expo is the only fair where all gluten free market players – whether they are consumers, trade visitors, Ho.Re.Ca, Large-Scale Retail Traders or companies – can find what they need. Since the Gluten Free Expo is the only event devoted to this market, types of exhibitors in 2015 edition meet the needs of the entire production chain: from equipment to raw materials, from semi-finished to finished products and beverages. Moreover, this year there will also be lots of media partners and national trade associations: this proves that interest from traders towards the topic is high and that Gluten Free Expo is the key point to deepen it.
Click here below to find out 2015 list of exhibitors:
http://www.glutenfreeexpo.it/2015/gfe15_exhib.pdf
The last forty days before the ribbon cutting ceremony of Gluten Free Expo's fourth edition will be full of novelties and hints, which are going to be revealed at the press conference, to be held on November 4th in Milan.
To discover all the events and initiatives related to Gluten Free Expo and for more information, please visit www.glutenfreeexpo.eu, +39 0306862302, info@glutenfreeexpo.it