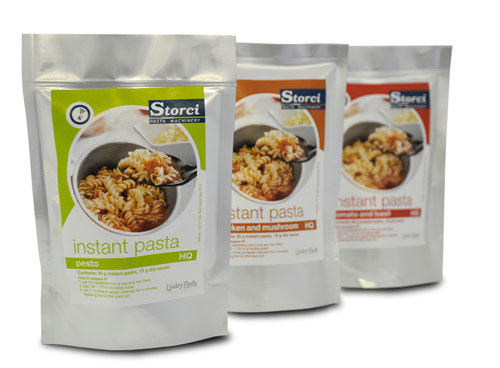 The Storci Instant Pasta special website is on!
21 April 2016
Storci has always paid a special attention to new markets and food trends and for this reason it has created the Instant Pasta lines.
Instant pasta represents the healthy choice to the Asian noodles since it does not have any additives, is made of 100%  durum wheat semolina, it is not fried and is sold together with totally natural sauces  that are both flavour enhancer-free and allergen-free.
Its piece de resistance is the quick preparation: it takes only 4 minutes for a full meal that is suitable for everybody; students, workers, vegans, vegetarians, halal, kosher etc..
You don't need a specific knowledge to produce Instant Pasta, because Storci provides you with all the know-how you need, from raw materials to the packaging.
You can choose between semi-automatic, entry-level lines with static cell and automatic lines ranging from 100 to 2000 kilos per hour production.
Discover the Instant Pasta world ! Go to the website: www.instantpasta.info